One Company. One Philosophy.
Great Results.
Viscount Mining is a project generator building a portfolio of high quality exploration properties in friendly mining jurisdictions in the United States.
WHY V
I

SCOUNT MINING NOW?
Two 100% owned projects located in one of the best mining jurisdictions globally.
District scale potential with significant exploration upside on large prospective properties in historic mining districts.
Viscount Mining TITAN MT Survey Confirms Significantly Large Conductive Anomaly Indicating Likely Porphyry at Silver Cliff, Colorado.
As verified by Quantec geoscientists, a deposit with this large scale size and this high of a conductivity (extremely low resistivity) is likely explained by a huge system of interconnected mineralized fractures.
The main body of the conductive anomaly starts at a depth of ~450m and continues another ~1.5km, maybe deeper (this was the extent of the MT survey depth capability). The length of the anomaly is ~1.4km in the SW-NE direction with a width of at least 700m and an open interpretation to the untested NW.  This represents a total volume of over 665,000,000m3 as determined by Quantec.
Currently converting 100mm plus ozs of an historic silver resource at Silver Cliff, Colorado with a revised NI43 101 in early 2023 with significant exploration upside.
Our partner Centerra Gold (TSX: CG and NYSE: CGAU) is currently drilling Cherry Creek, Nevada focusing on gold, silver and base metals.
Cherry Creek consists of 562 unpatented and 17 patented claims as well as mill rights and is comprised of more than 7,011 hectares.  Cherry Creek includes more than 20 past producing mines.
Viscount's flagship property is focused on exploratory mining operations in the immediate vicinity of an area commonly known as the Cherry Creek property, located approximately 30 miles North of the town of Ely, in White Pine County, Nevada.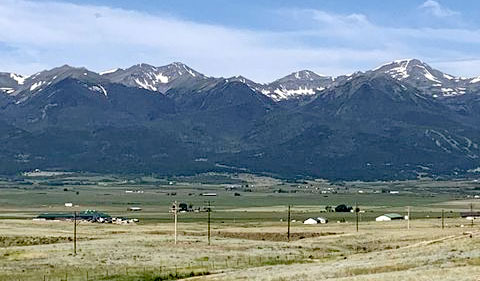 The Silver Cliff prospect block consists of 96 lode claims on 944 hectares and covers most of the historical past producing mineral districts of Silver Cliff and Rosita Hills. It is located 44 miles WSW of Pueblo Colorado and has year-around access by paved road. The block has been known to host high grade silver-gold deposits and is situated in a geological setting similar to Cripple Creek Colorado (world class precious metal district) which indicates exploration potential.
The scientific and technical information disclosed on this website has been approved by:
Harald Hoegberg, an independent consulting geologist and a qualified person as defined in NI 43-101.